We'll create your website within Days. No coding skills required.
Just your cooperation.
Capture and convert more leads into customers with a persuasive website design.
Get more ideal customers with beautiful graphic design and the perfect brand image.
Here's What Clients Are Saying...
"I wish I met Marcus and his team of experts when I first started bringing my business online! He and his team's passion for helping others are truly one of a kind, I was so surprised at how AMAZING my website turned out, me and my husband love our store's website!
We first hired them for our Website Design and as we worked with them on the website we would discuss the business and marketing plan and it turned out they knew a lot about not just Design, but also Marketing, Sales, & Business which made it so much easier to work with them. Just contact them with your questions and I'm sure you'll see EXACTLY what I mean!"
I Help Businesses Grow with User-Focused Design and Digital Experiences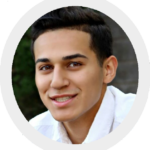 I'm Marcus, a freelance website design and marketing consultant currently living in Phoenix, Arizona in the United States.
I love providing that "WOW" experience and solving problems for others, I remember growing up wondering about business, how websites are created/work. I'm sure that's why today I work with amazing clients and help them solve their business problems with marketing & design.
One of the biggest problems I see for corporations today is the ability to have a successful relationship with effective & clear communication where everyone has a mutual understanding of what the goal is, what everyone's role is for proper production, while providing the customer with a delightful user experience that eventually results in success and that "WOW" experience!
My mission is to help organizations mitigate your experience while we focus on solving your problems so you can thrive.
With over 4 years of design and marketing experience, I'm in the perfect position to help your organization succeed with your web design, branding, and marketing needs.
Ready to
Stop Losing Customers

to Your Competition?
Upward Creative, 7 Charlton Court, London Road, Gloucester, GL1 3QH
© 2021 Envision Marketing Agency.